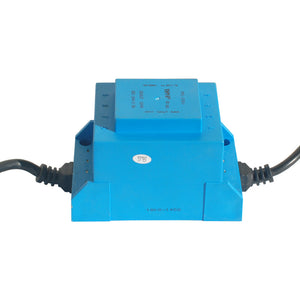 Waterproof transformer OE6637 Power 60VA Primary voltage 110V/220V/230V/380V Secondary output voltage 6V/7.5V/9V/12V/15V/18V/24V
Model:OE6637

Characteristics:
1.Vacuum epoxy encapsulated, 100℃/6 h high temperature aging, twenty years of life, high dielectrical strength.
2.High quality H18 silicon steel sheet,low temperature, high efficiency.
3.PBT engineering plastic, environmental protection, flame retardant, 120 degrees without deformation.
4.Reasonable structure, easy installation, low noise, strong earthquake, sealed waterproof, moistureproof.
Technical Index:
Mounting type:Sub-plate mount
Flame resistance :UL94-V0
Insulation class:B
Waterproof class:IP67
Wire length :90cm±5cm
Operation temperature:-30℃~+40℃
Work frequency:50Hz~60Hz
Dielectric strength:Pri/Sec 3.5KV 50Hz 1min 5mA
                                 Sec/Sec 500V 50Hz 1min 5mA
The following parameters are typical values. The actual values shall be subject to the actual measurement of the product.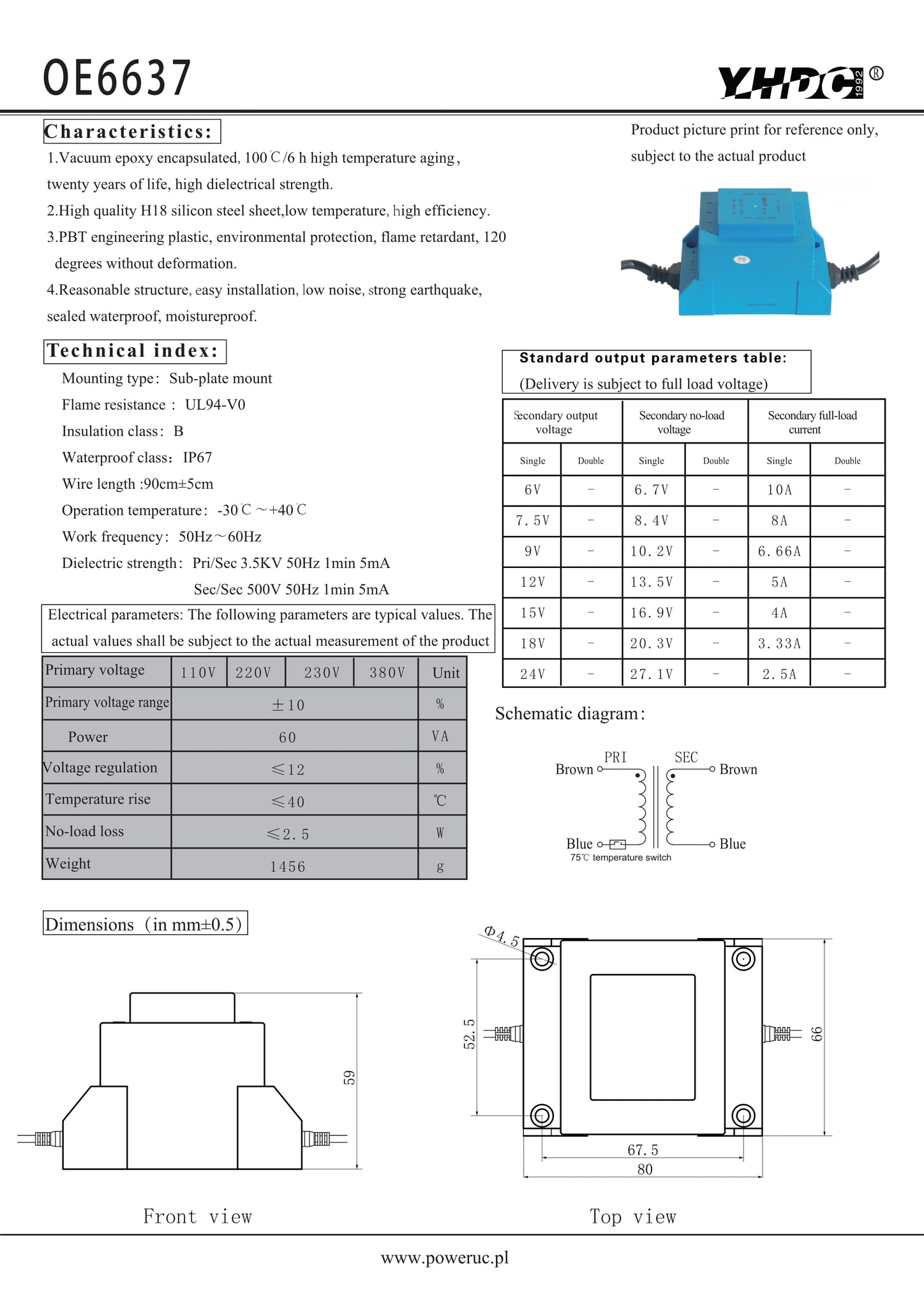 ---
We Also Recommend