1000A-4000A Power distribution current transformer BH-0.72-120 input 1000A / 1200A / 1500A / 2000A / 2500A / 3000A / 4000A output 0.1A / 1A / 5A
Power distribution current transformer BH-0.72-120

Characteristics:
BH-0.72 current transformer is mainly for indoor use, rated voltage ≤0.72KV, 50Hz AC current, to measure current or energy or relay protection.
Products are plastic molded CT.
Widely used in the complete sets of cabinets.
Installation can be busbar fixed or bottom plate fixed.
Any direction installation will be OK.
Technical Index:
Mounting type: Busbar / Bottom plate fixed
Core material: Silicon Steel
Flame resistance: UL94-V0
Work voltage: 720V
Working temperature: -25°C ~ +85°C
Storage temperature: -25°C ~ +90°C
Work frequency: 50Hz ~ 60Hz
Dielectric strength: 6KV 50Hz 1min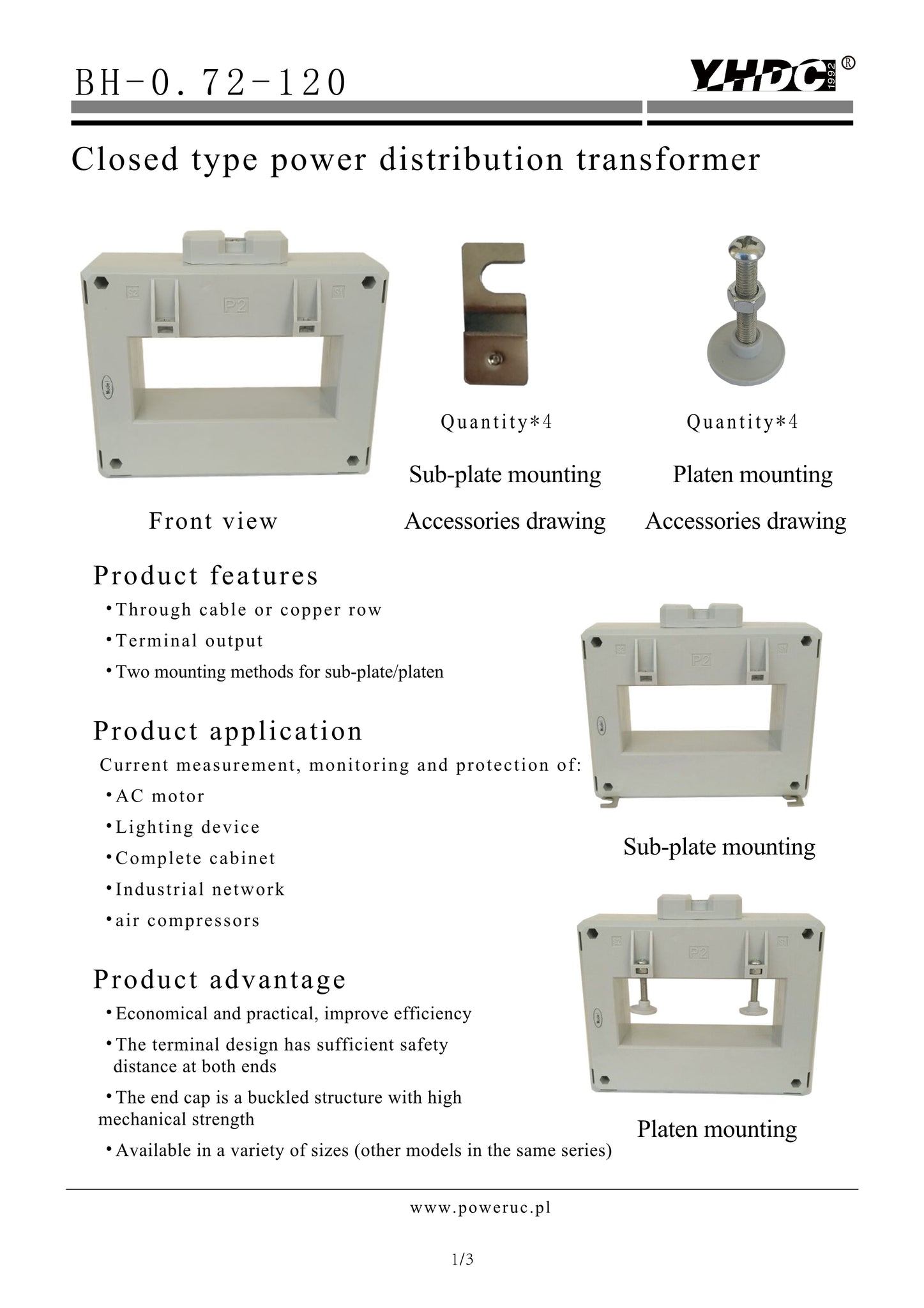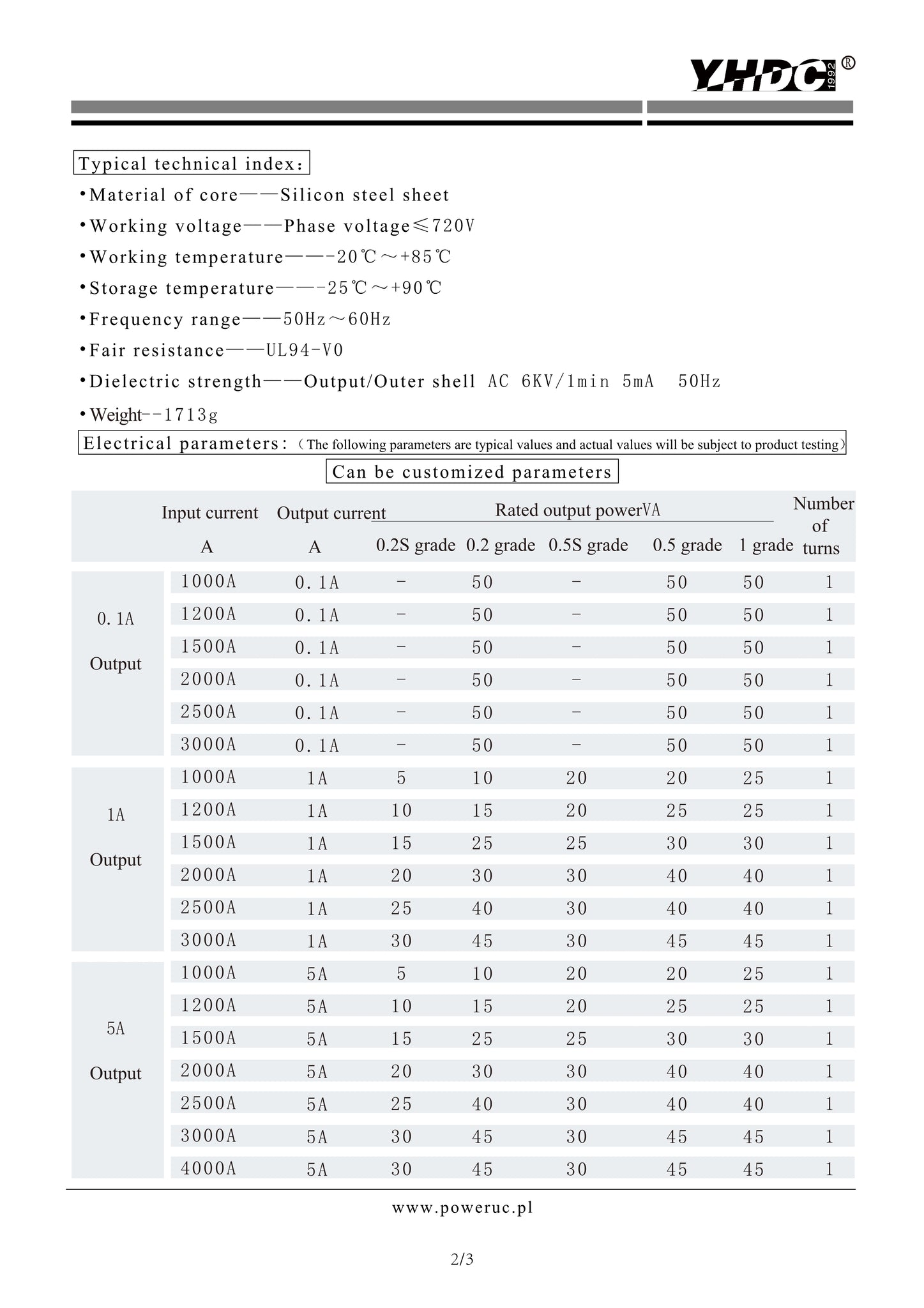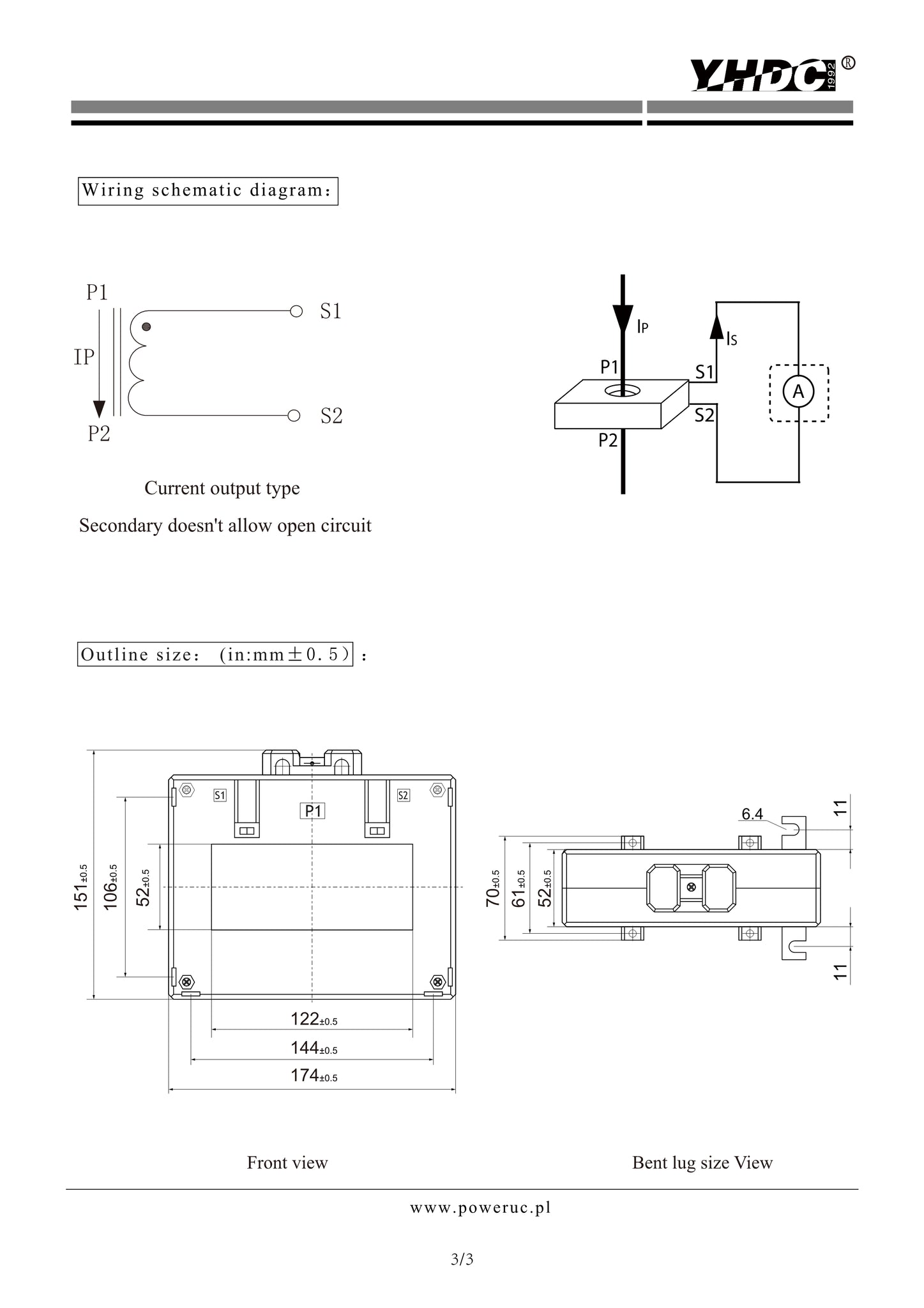 ---
We Also Recommend